Maison Celadon Celestial Silk - Pre-order

The Celestial Silk collection is a continuation of Maison Celadon's dedication towards dial artistry. Utilising the finest silk embroidery from our artisans in Suzhou, The Celestial Silk Collection features three distinct designs, each with its own character, story and symbolism.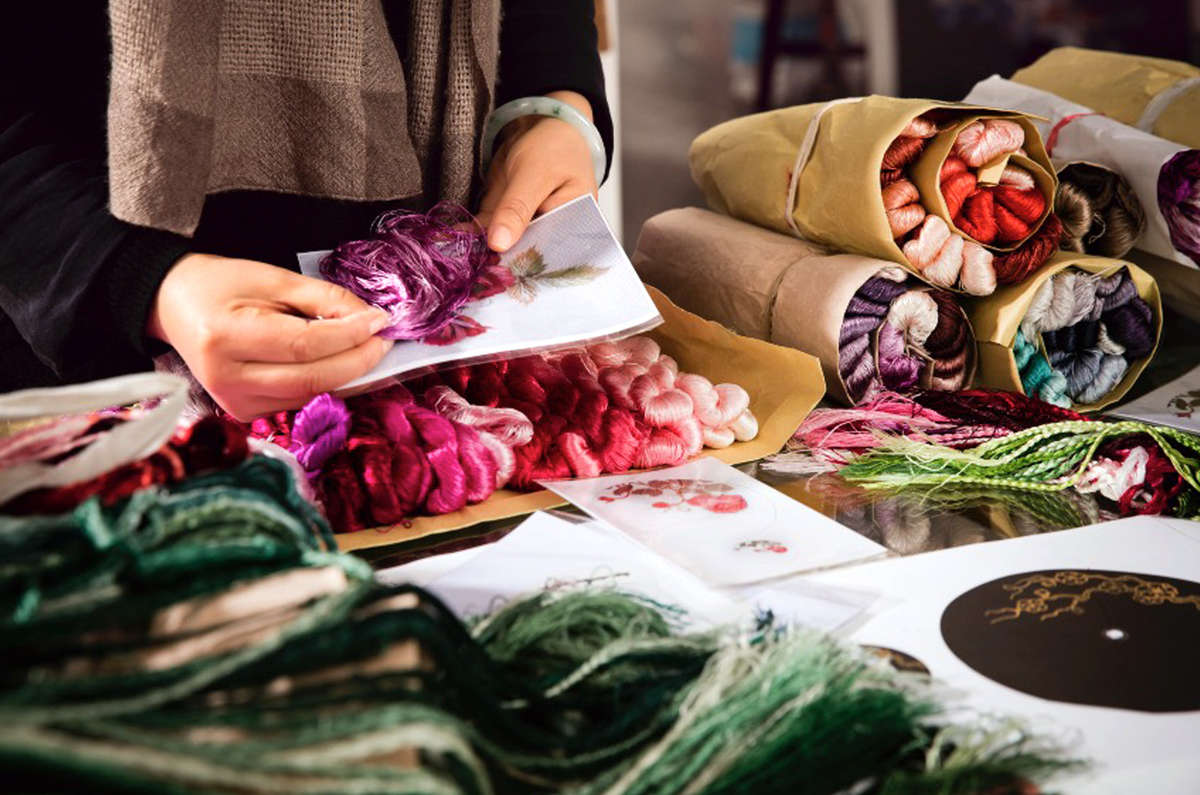 The Art of Suzhou Embroidery
Silk is synonymous with the Chinese nation, and perhaps no other silk craft best represents this link better than silk embroidery, with its graceful excellence, silky sheen and variegated texture, and filigree stitches.


Among the four great traditional Silk arts, Suzhou Embroidery is the most famous because of the city's status as the artistic, intellectual and cultural capital of Imperial China.


Through the Celestial Silk collection, we wish to introduce the world to this incredible art.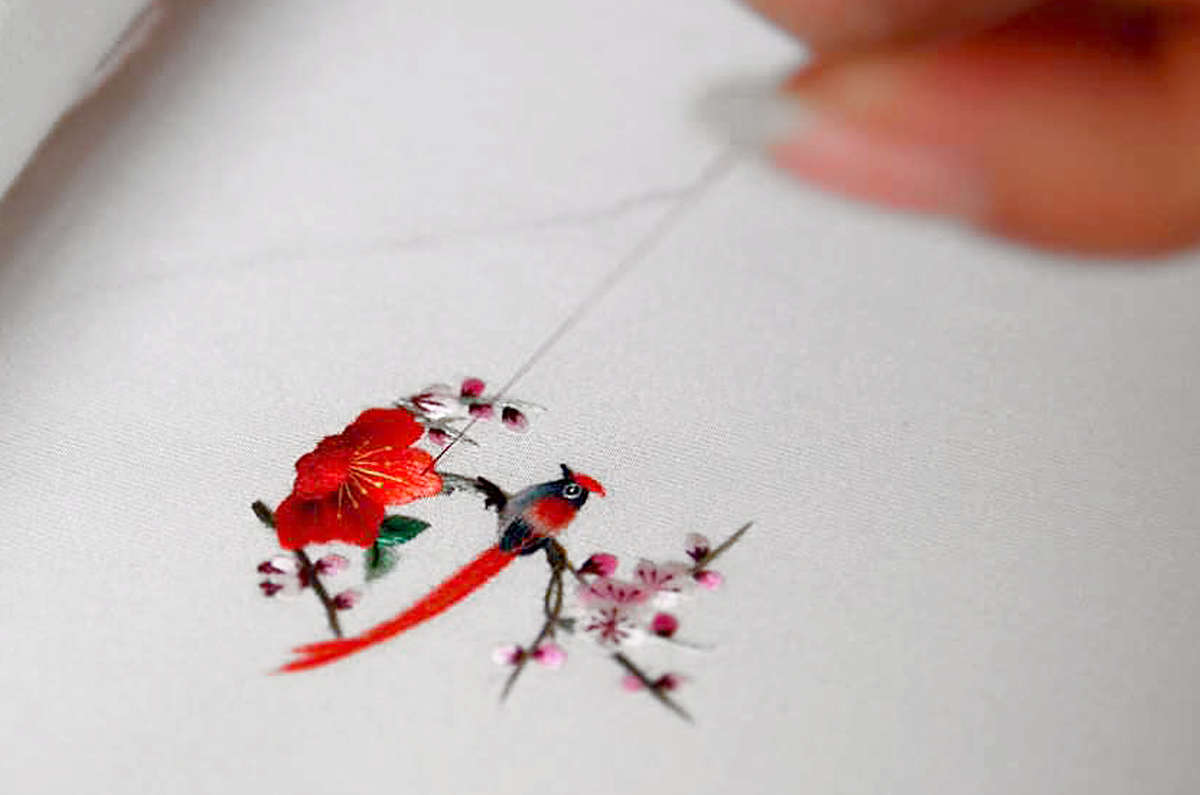 Each Celestial Silk dial is painstakingly sewn by hand; there is simply no alternative for thread-work of this level of detail. Any imperfection during the process would mean a discarded dial, and starting all over again.

Our dials are expertly crafted by the atelier of Grandmaster Xue Jindi. Maison Celadon is proud to introduce a wearable form of this artisan craft, which has thousands of years of history, and is recognised as part of China's Intangible Cultural Heritage.

Due to the laborious process involved, Maison Celadon releases only 15 watches in total for the Celestial Silk Collection, meaning a very exclusive 5 pieces produced for each dial variant. Each Celestial Silk watch comes individually numbered.
Sewn with the highest quality silk threads
Suzhou Embroidery is made using the finest spilt-thread silk, which retains its vibrancy of colour over time.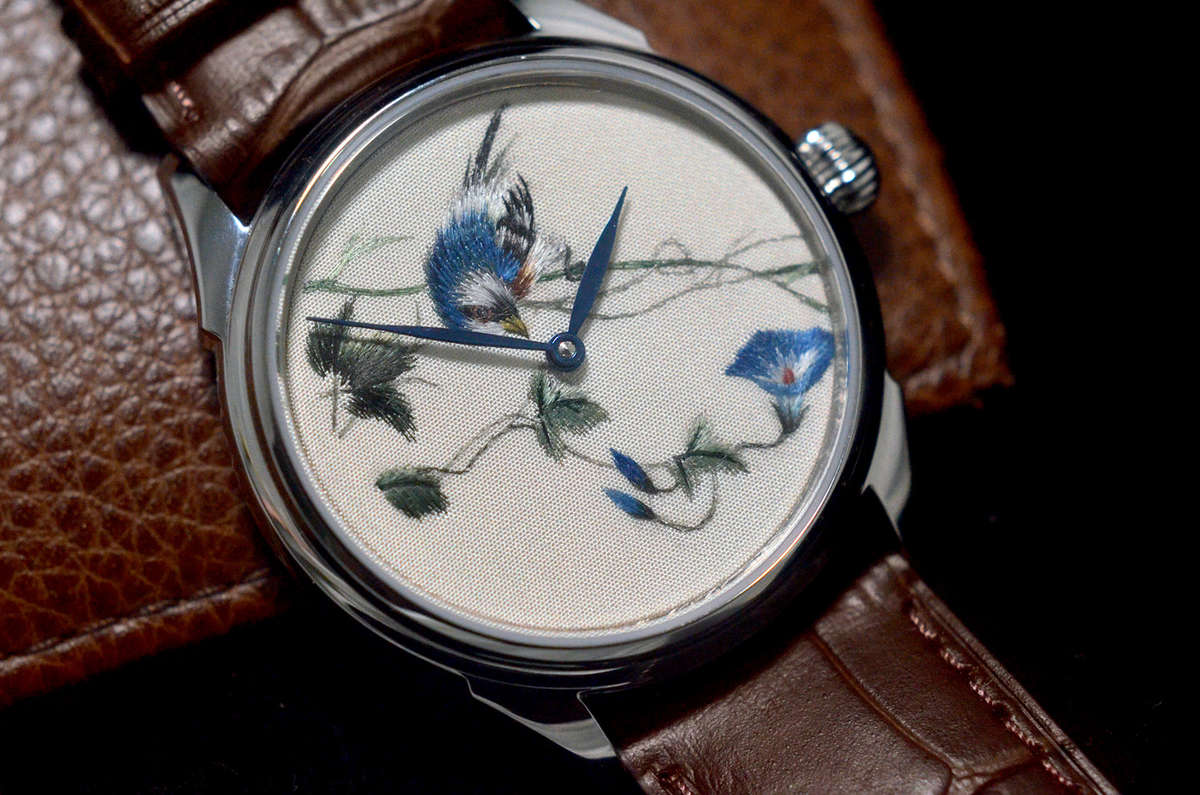 A minimalistic approach to silk dial design, the Azure Songbird symbolises harmony; a balance of song and silence. The Morning Glory plant it rests on is a reminder of transience of moments in our life; a prompt to treasure every second of our time.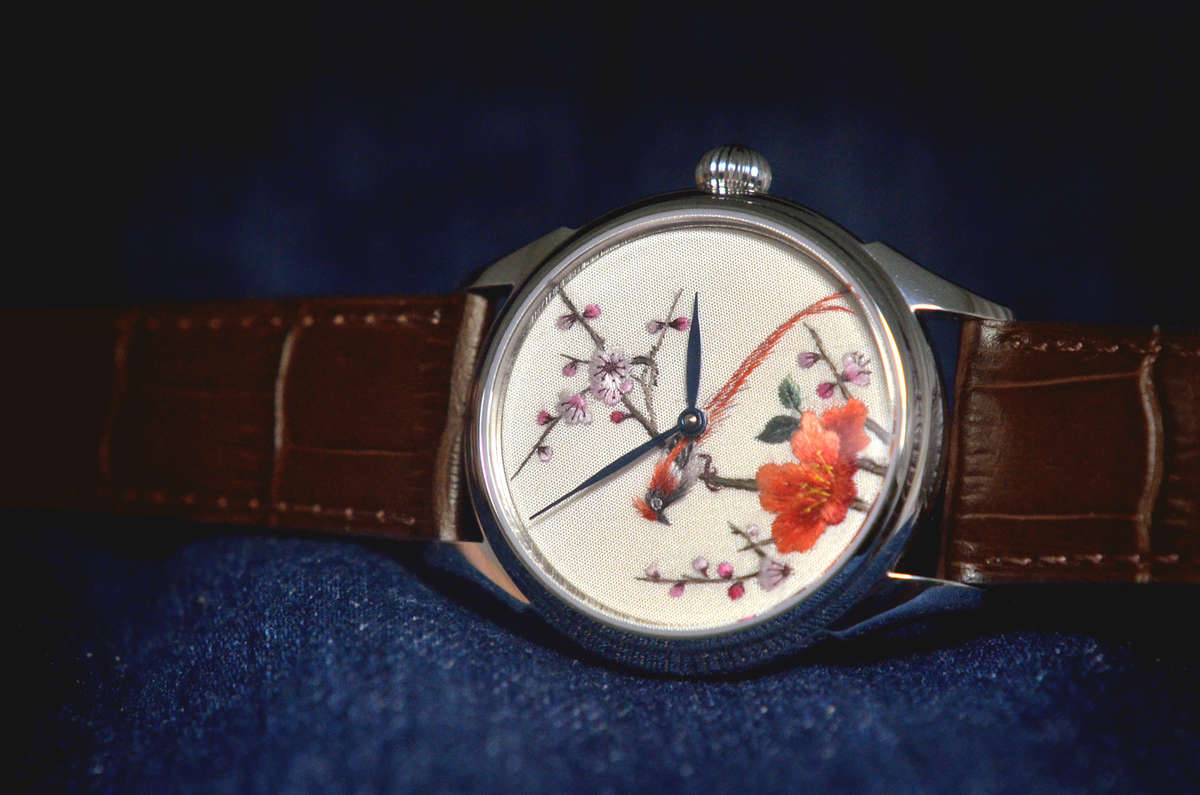 A classic combination of a long-tailed red bird, a symbol of longevity, amidst vibrant plum blossoms. Such is the importance of nature in ancient China, that pavilions are built within Imperial gardens and palaces specifically for the appreciation of birds and trees with blooming flowers.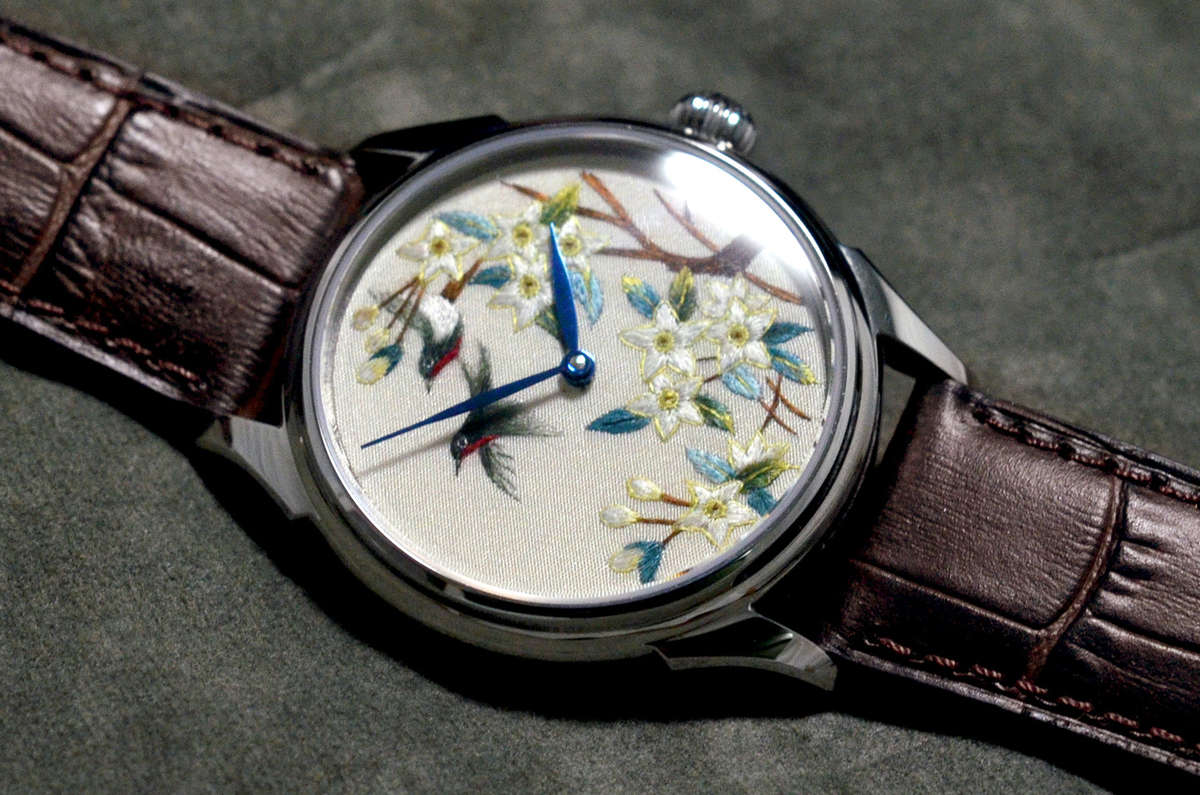 Swallows are the harbingers of Spring in Chinese culture, a symbol of fortune and happiness. Often seen in pairs during migratory flights, Swallow duos have come to represent prosperity and good luck in abundance.

Plum Blossoms are a hallmark of Maison Celadon watches, as seen in our Imperial collection. These flowers are often used as poetic devices in Chinese writing, to symbolise perseverance and hope. White Blossoms also signify purity of thought.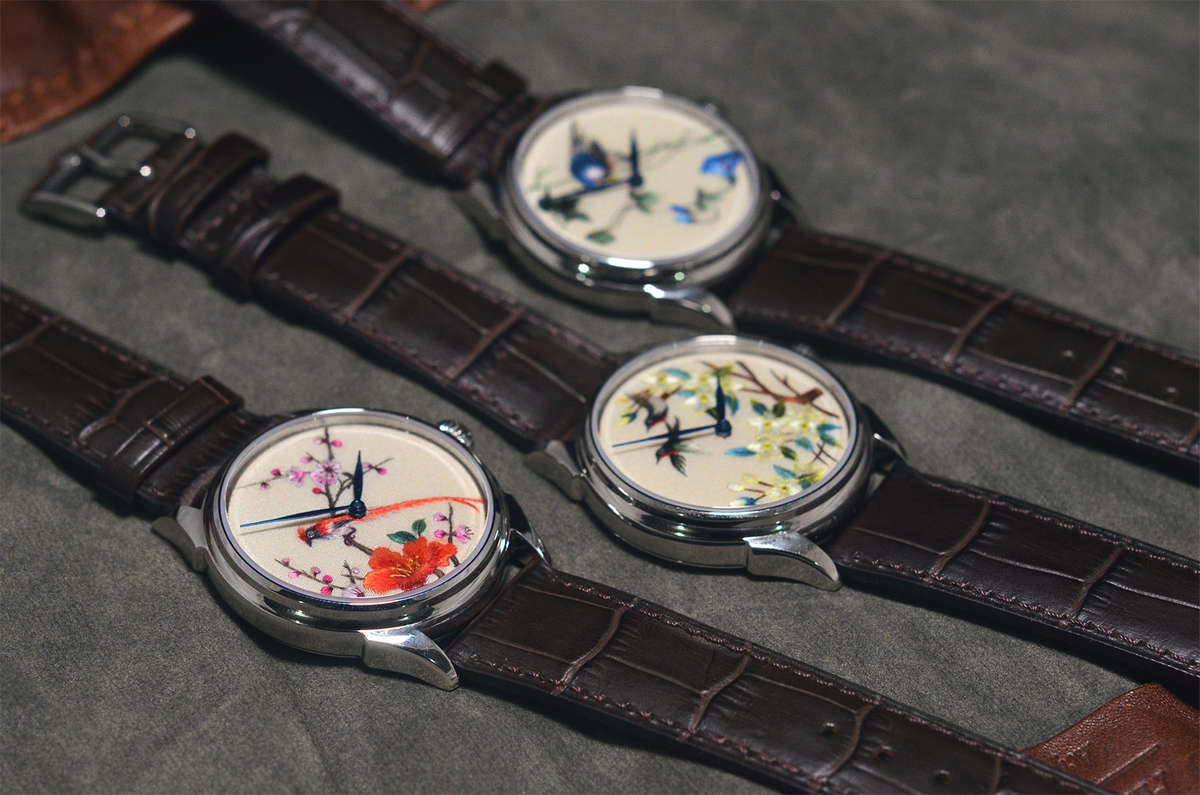 The Celestial Silk Trinity
One set of all Celestial Silk models (Serial Number 1 of the Azure Songbird, Bird of Paradise and Duo of Swallows) is available. Presented in a custom display packaging, the Celestial Silk Trinity is the quintessential collectible within the first release of the Celestial Silk collection.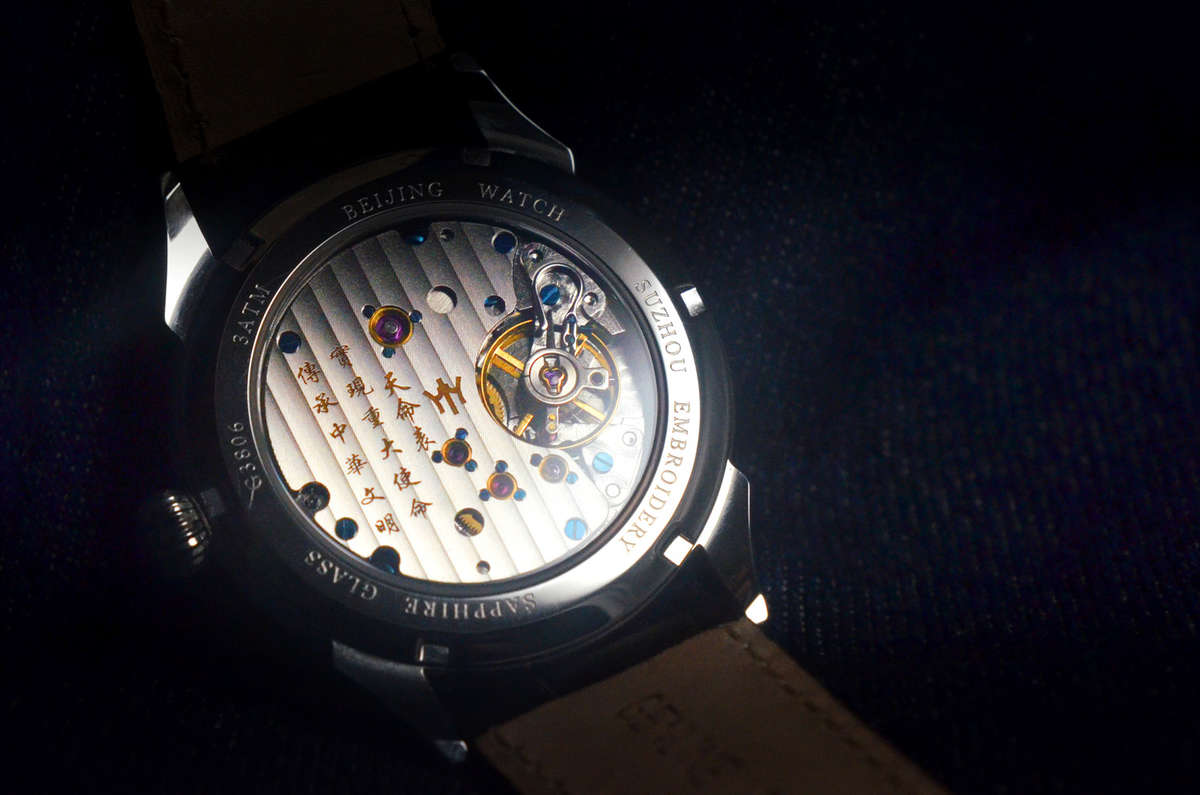 All Celestial Silk models are driven by the CG18 caliber, a manual-winding movement with visible hairspring and swan neck regulator. The movement is proudly displayed through a clear sapphire caseback, where the Chinese Scroll stripes are seen in its entire glory. Jewels are encased in gold chatons, and screws are individually hand-blued. Maison Celadon's trademark movement calligraphy adorns the main plate. The CG18 has a power reserve of 48 hours.

All Celestial Silk models will be numbered ( X / 5 pieces).
All Celestial Silk watches measure 39mm diagonally, and have a strap width of 20mm.

All orders are estimated to be delivered to successful buyers by early December 2018.

All Maison Celadon watches come with a warranty of 10 years.

For any enquiries/clarifications, please contact us via concierge@maisonceladon.com